Last month, our marketing team released a teaser video containing a very bold goal relating to our turnaround time. Did you catch it?...
"Let's take the industry standard and cut it in half."
Upon hearing this goal, our clientele has typically had one or both of these reactions: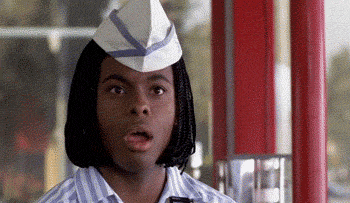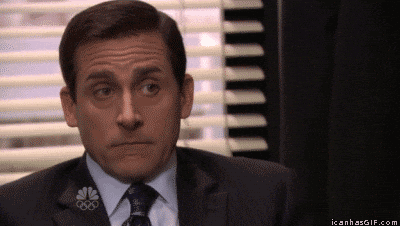 If you're confused at what could be so shocking, let's get more specific. What is the industry standard turnaround time for t-shirts, and how was it determined anyway?
If you've ordered custom shirts before, you have likely experienced a turnaround time of 2-3 weeks. Most of our partners tell us they've experienced waiting as long as six months to receive customized products. At Ink, our standard turnaround time has been 10 business days for as long as we can remember.
Last Fall, somebody on our team mentioned the idea of a five-day turnaround, and everyone just about lost their minds. This leaves A LOT of room for error, allowing us to focus on what could go wrong instead of redefining the status quo.
"All too often ... young leaders become servants of what IS rather than shapers of what MIGHT BE." - John Gardner
So, we accelerated toward fear. One step at a time, we started evaluating every process we had. We discovered our standard procedures could be shortened, reassigned, automated, or thrown out altogether. Slowly but surely, we started implementing a five-day turn -- without telling anyone.
We found out: Things really weren't that much different at all - but what a difference it could make for our partners!
It's been four months now, and we've secretly completed over 80% of our jobs within five business days. We wanted to push ourselves to be uniquely better, and it turns out, it's not so scary after all. The vision that made us so uncomfortable at first is actually making us exceptional. And now... it's time to talk about it.
We envision this becoming our standard by the end of the year. To prepare for that, we are offering a free five-day turn all month long starting February 1. As with anything, there are terms and conditions that apply, but we are confident that this is something our clients need.
If we're capable of breaking the industry standard, we must.
"The people who are crazy enough to think they can change the world are the ones who do." - Rob Siltanen